| | |
| --- | --- |
| رابطة قدامى الإكليريكية البطريركية المارونية | |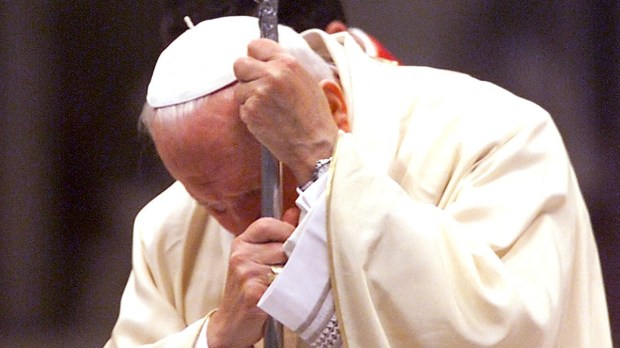 But urges communion: How can we proclaim the love of Christ who gathers the nations, if we ourselves are not united?
In Greece, Pope Francis has followed in the footsteps of Pope John Paul II in asking forgiveness of the Orthodox for the mistakes made by Catholics — "actions and decisions that had little or nothing to do with Jesus and the Gospel, but were instead marked by a thirst for advantage and power" and that "gravely weakened our communion."
In a moving reflection during a meeting with His Beatitude Hieronymos II, he nevertheless invited Christians of both confessions to lean on their common roots.
Just hours after landing from Cyprus, the Pope was received by the Primate of All Greece. This meeting was the second between the two men, after that of 2016 in Lesbos.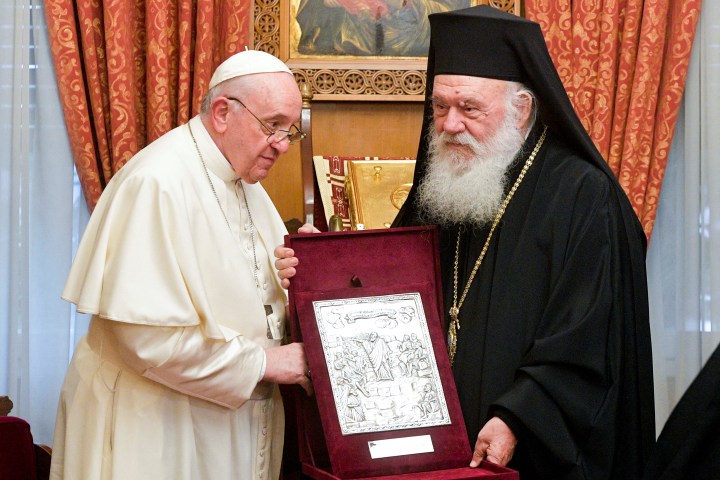 Photo by Handout / various sources / AFP
The Pope's reflection centered on the symbolism of the olive tree.
A short time ago, I mentioned the age-old olive trees that our lands have in common. Reflecting on those trees that unite us, I think of the roots we share. Underground, hidden, frequently overlooked, those roots are nonetheless there and they sustain everything.

 

What are our common roots that have endured over the centuries? They are the apostolic roots. Saint Paul speaks of them when he stresses the importance of being "built upon the foundation of the apostles" (Eph 2:20). Those roots, growing from the seed of the Gospel, began to bear abundant fruit precisely in Hellenic culture: I think of the early Fathers of the Church and the first great ecumenical councils.
The fruitfulness, though, was "compromised by division," the Pope said, and asked for forgiveness. "Tragically, in later times we grew apart. Worldly concerns poisoned us, weeds of suspicion increased our distance and we ceased to nurture communion."
Yet we are comforted by the certainty that our roots are apostolic and that, notwithstanding the twists and turns of time, what God planted continues to grow and bear fruit in the same Spirit. It is a grace to recognize one another's good fruits and to join in thanking the Lord for this.
A few minutes earlier, Hieronymus II had asked, without wanting to "embarrass" Pope Francis, that the latter have the courage and the honesty to consider the missing signs and omissions of his predecessors.
The Orthodox Patriarch alluded to the Greek War of Independence. According to a specialist in the Orthodox world contacted by I.MEDIA, in 1821, the Western powers and the Vatican had not supported the civil and civic resistance movement of the Greeks then under Ottoman influence.